The May long weekend is traditionally when people start their gardens in Canada.  Unfortunately, this year that isn't working so well.  It snowed today: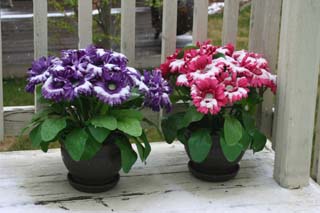 I spend my day indoors though.  Barb's parents are finishing their basement, so Peter Martin and I were there putting up the drywall. We were able to finishall the boarding except for the the finicky little bit around the windows sills.  Peter will be going back later to finish those bits plus all the taping and mudding.
(Just FYI, Peter now has a company website at
http://www.lightrocktaping.com/
)
Afterwards Vicki and the boys came over
for supper.  I had to leave a bit early to get back to the house to give Fido his injection.
I did laundry and now it's beddy by time.