Here I am on my day off.  Normally I work Tuesday, Wednesday & Thursday, but because school just started up this week I went to work on Monday to deal with all the start of term emergencies.  This week I will be on Monday, Tuesday and Friday.  So far I am enjoying working at the school.  Everyday is different and I get to work on a variety of things from setting up new network users to creating websites to moving furniture.  They are in the process of starting a new school for next year, so I have been able to help with that.  So far, I've designed business cards, helped with the brochure, made a promo video and in the process of making a website.  The news school is called
Hymba Yumba
.
I've also been able to play with graphic arts with our church.  I've been video taping the sermons, editing and uploading them.  You can see it at: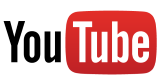 I have to admit the seasons here are very confusing for my Canadian head.  There is not a huge change from winter to spring to summer.  I know it's October, but it doesn't "feel" like October; no fall leaves, no slowly getting colder.  We are having a Thanksgiving dinner here on Saturday but it does seem like Thanksgiving time.  Also, we saw the first of the Christmas goodies at the grocery store yesterday; candy canes, fruit cake etc.  Christmas is a summer holiday here, no snow, no snowmen, no walking out into the bush to cut down a tree.  I guess eventually it will all make sense.
Speaking of Thanksgiving, we are planning to have a big meal here on Saturday.  We ordered a 7kg turkey from the butcher, and invited some friends over.  Barb got a bit carried away and now we have about 16 people coming.  It will be crowded in here.  Should also be a blast.